---
SHIPPING IS FREE FOR THIS ITEM
This kit contains 2 LB of Burundi Kayanza coffee, to which we add a V60 and its 40 filters.
Details:
- 2LB of Burundi Kayanza
- a V60 brewer made by Hario
- 40 white filters
- a carafe
Very balanced coffee, with delicate acidity. Small hint of lime, very round mouth feel, almost creamy. Sweet finish.

Country: Burundi

Region: Buyenzi, Kayanza
Altitude: 1950 M
Farm: Group of farmers

Variety: Bourbon
Process: Washed
Filter, Chemex, V60, Vacuum

How to brew a perfect coffee with your new V60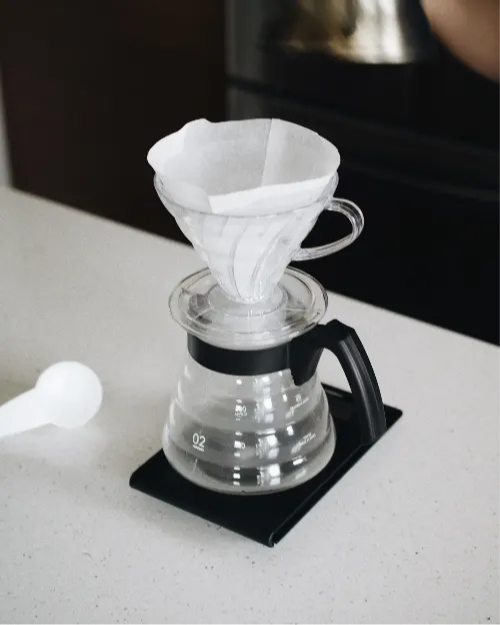 place the filter inside the v60 cone
---
wet the filter and discard the water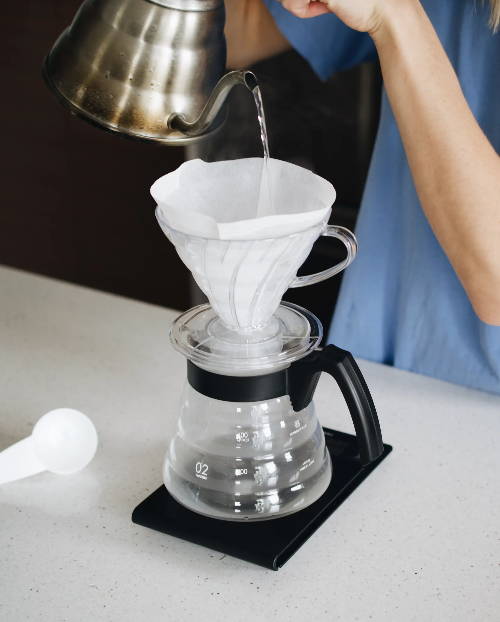 ---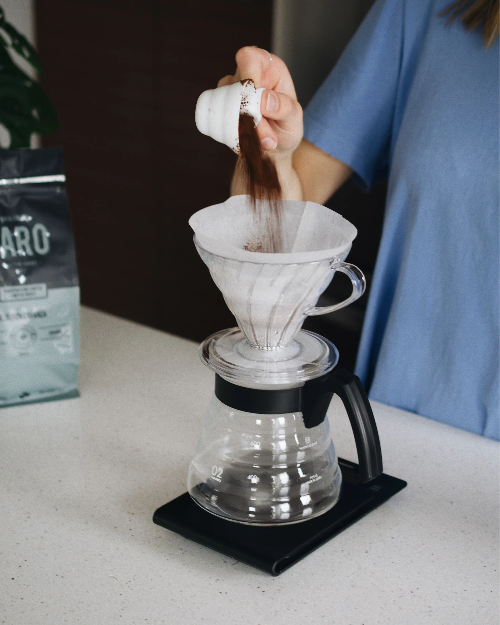 add the desired quantity of coffee
---
add just enough water to moisten the ground coffee, in a circular and gradual fashion. Wait approximately 30 seconds for the coffee to bloom; you will see the bubbles forming.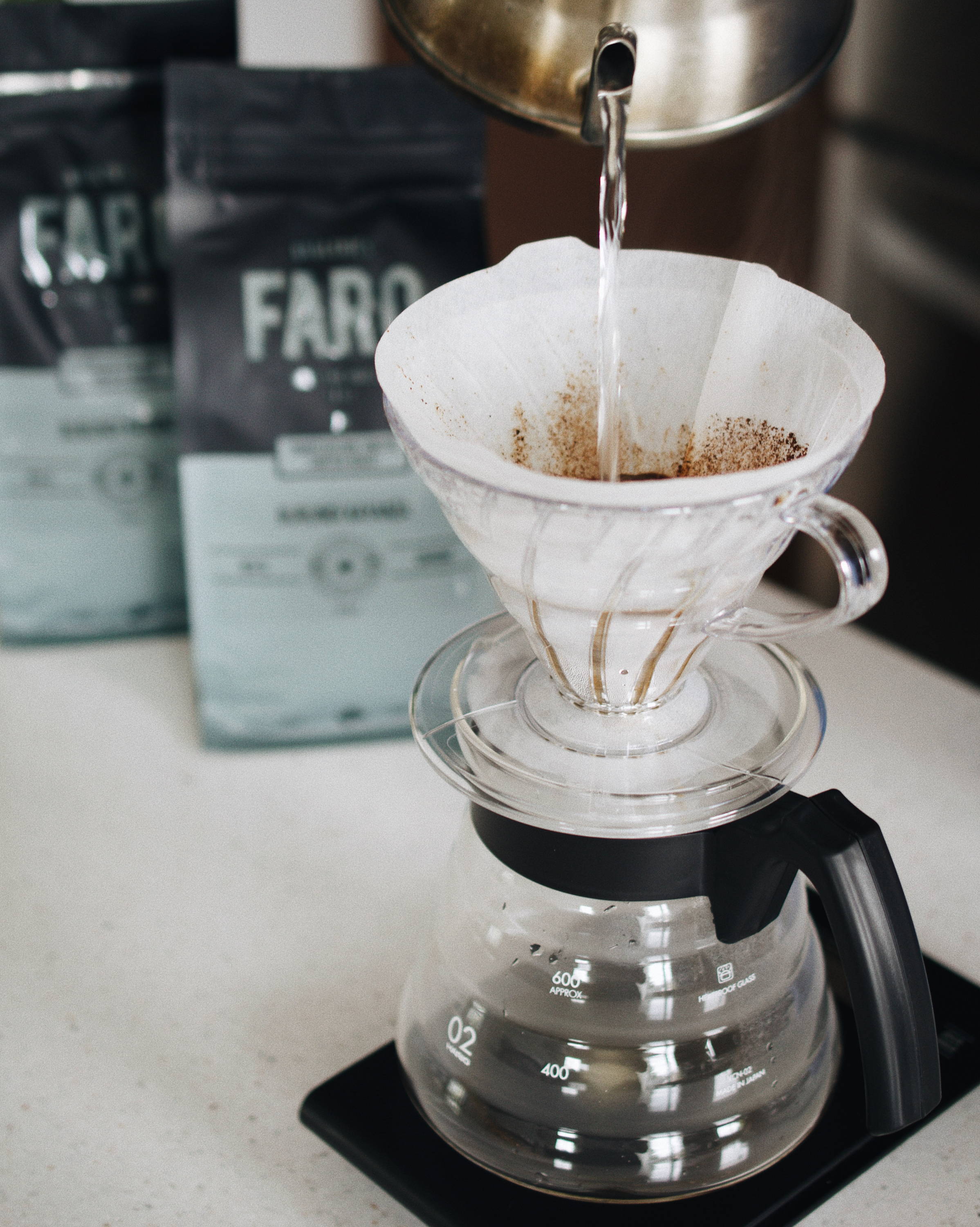 ---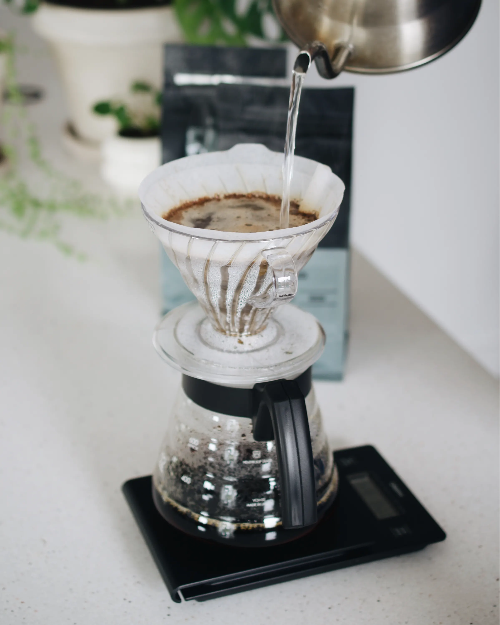 pour water using the same way, while ensuring that the water does not come into direct contact with the paper filter.
---
once you have reached 3 minutes of brewing, you should have one serving of brewed coffee.
---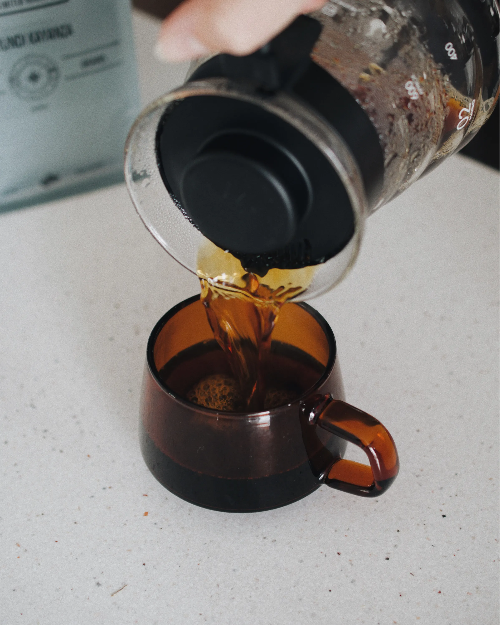 remove the v60 cone and pour the coffee into a hot cup. Savor!